I have been avoiding the blog because this week has just been one of the worst in recent history. There's a lot going on right now but the only thing I can share right now is this...on Monday morning, June 14 we lost J's older brother, at the age 46. His death came quite unexpectedly and we're still don't not sure what the cause was. We're awaiting the results of an autopsy, but will be holding a small memorial service with family on Tuesday afternoon.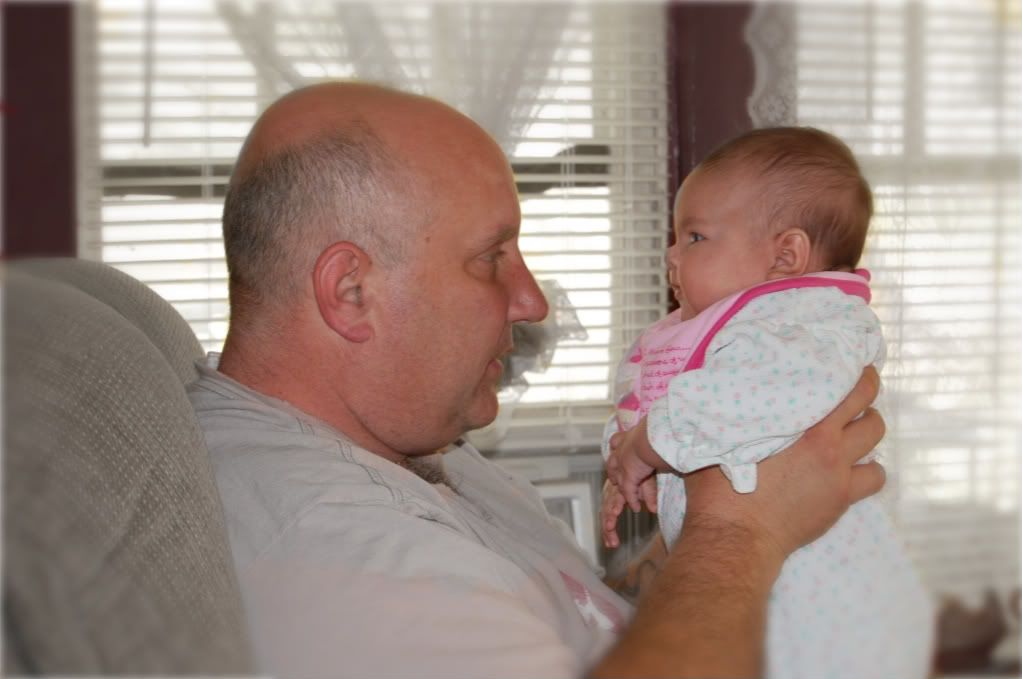 Here is the only photo we have of Libby with her uncle. It was the first time they had met and it was taken on April 16. Sadly, we didn't know that we'd never get another photo of them together. You just never know when it'll be the last time you see someone. Tomorrow is never guaranteed. And the events of this week have made it really clear that the most important thing is to embrace your loved ones, each and everyday. Show them your love. Hug and kiss them. Clear up hurt feelings quickly. Do not dwell on the past. Be in the here and now because that's all you've really got. Tomorrow? You can hope and pray it'll be a better day, but really, you just never know.
I know that no parent ever expects to lose a child, it's unnatural. Our children are supposed to outlive us. It the law of nature. Most of the time, at least. So I know my mother-in-law is especially hurting right now. She has lost her first baby, her eldest son. He had come into this world under tough circumstances (his father was killed by a drunk driver two months before he was born) and he lived a hard life, but in recent months had turned the corner and it was starting to look up for him. And then, gone. I know she's really struggling with this. So please pray that her heart finds peace. And rest in peace brother Dan. Until we meet again may God hold you in the palm of his hand.